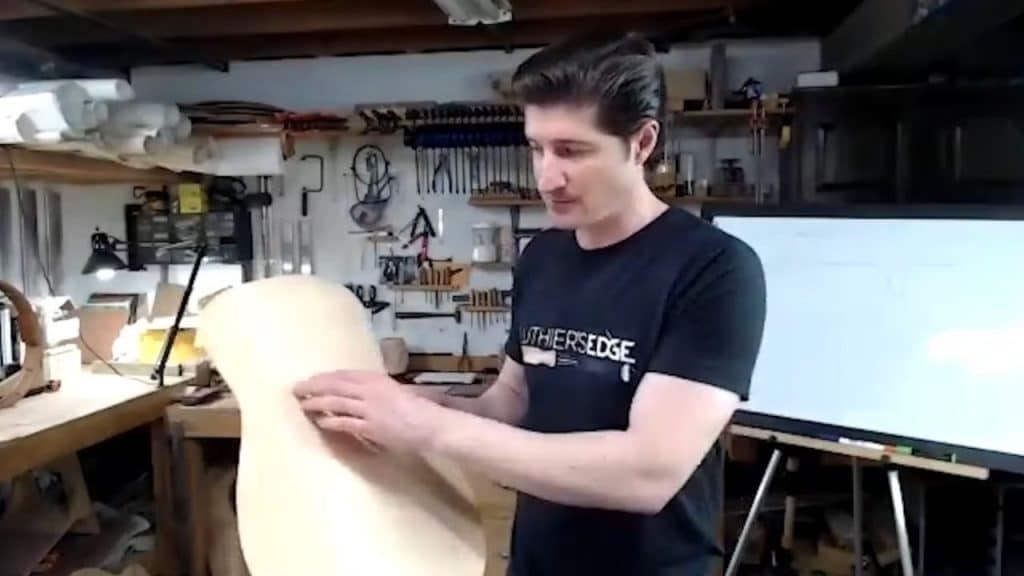 Luthier's EDGE Q & A Jam Session – March 2018
We had a great time this month, and as you'll see replay video below, we covered many great questions and really got into some topics that I feel are very useful and important in deepening your understanding of the art of lutherie AND that could help you improve your guitars right away!
Here are just a few things we covered in this month's session (IN ORDER):
Most important aspects of the guitar (Key Ingredients) 00:01:05
Listening to the client/guitar player 00:07:00
Marketing basics: Sales vs. Serving 00:10:20
Packaging, Delivering and Shipping Your Guitar 00:13:00
Simple Side Dots 00:26:40
Gluing Solid/Laminated Linings (reference tape) 00:34:50
Elevated Fingerboard Design/Execution (a "Must Watch") 00:38:05
Neck Design For Great Action (Subtle Forward Bow) 00:43:35
Tips on Setting Action and Intonation 01:00:20
Important Tips On Using Super Glue for Binding 01:16:10
Selecting Soundboard Material (Run-out, Splitting Wood, etc.) 01:21:00
Bridge Design (Mass, Materials and Tone) 01:31:35
The Compensated Nut (in the Real World) 01:41:00
Listening Inside The Note 01:45:10
Flattening Guitar Sides 01:48:10
Shellac: Flakes vs. Button/Seed Lac 01:51:20
Grain Lines and Thin Finishes 02:00:10
Leave a comment below to join in on the conversation!